English Faculty for Competitive Entrance Exams required
Lets work together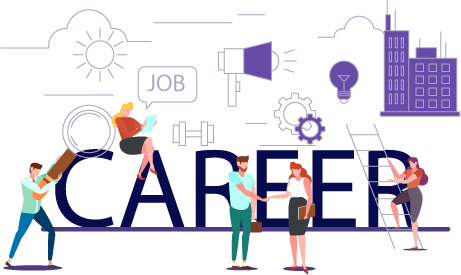 Responsibilities
To deliver English classes for CLAT | DU LLB | Hotel Management | BBA and other competitive entrance exams while maintaining the academic quality at the concerned center.
Responsible for value addition to students.
To promote the company Brand name through customer satisfaction. (Academically).
Excellent Presentations skills, knowledge for the Subject and Exams patterns, organizing skills, Team management skills, Taking best quality classes and satisfy the students.
Organize the classroom and learning resources to create a positive learning environment.
Implement instructional activities that contribute to a climate where students are actively engaged in meaningful learning experiences.
Keeping himself updated on pedagogy and content by interacting with fellow teachers and utilizing trainings and seminars.
Should have good subject knowledge.
Experience
More than 2 years of Teaching Experience
Relevant Work Experience will be of added advantage
Qualification
M.A. | NET (JRF) in English | MBA in Human Resource Management