REFUND, TRANSFER & CANCELLATION POLICY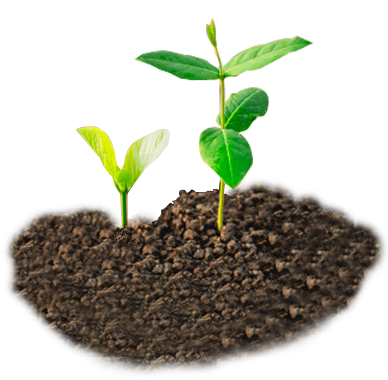 REFUND POLICY
We value your trust. In order to honor that trust, Success Mantra Smart Coaching & its subsidiaries (referred to as 'Company') adheres to ethical standards in coaching practices. The Company is a leading edutech company, incorporated in India, for imparting qualitative learning at affordable price.
Success Mantra has a very strict NO refund policy for face to face classes.
Fees deposited by a student have several components including (a) Registration Fee, (b) Tuition Fee, (c) Study Material Fee, (4) Technology Fee, (5) Exam Fee and (6) applicable Taxes.
Registration fee and study material fee is not refundable under any circumstances post confirmation of admission.
Complete fee for Short term course (i.e. Express batch courses), Test series, Books, Correspondence course and Video lectures courses are not refundable.
Requests for the refund, against LIVE or Face to Face classes, can be made within 30 days from the date of the joining. The date of submission of an email/ written application for refund at the branch/ centre will be considered for the purpose of calculation of the refund amount.
Tuition fee, Technology and Examination fee is refundable and refundable amount will be calculated based on the cost of services utilized.
Post 30 days, without any ambiguity, the Company clearly states that the fee once paid for fact to face classes is not refundable at all, whatever the reasons be, neither is it adjustable towards any other existing courses, within the company or any yet to be launched nor towards the fee of any other existing or prospective student. Only the PDCs (if any) which have not been cashed on the date of refund application shall be returned.
It is not the Scholarship/ discounted amount but the actual course fee will be considered in calculating the cost of services provided. Scholarship amount is offered to students on the assumption that student will attend the complete course.
No refund of Scholarship cum Admission Test (SAT) Fee shall be made under any circumstances whatsoever.
Programs purchased will not be refunded or changed to another program on grounds of incorrect selection at the time of purchase.
The fee once paid is not refundable under any circumstances. However, the fee may be refunded only if "Success Mantra Smart Coaching" fails to start a course (not applicable for unavoidable instances). Delay in starting of the class by a fortnight shall not be considered as not starting.
After depositing money towards registration, if a student due to any reason whatsoever wants to take his/her money back after enrollment, the Institute will not refund or adjust the money deposited towards the Registration fee/Admission fee.
In case if any parent/guardian misbehaves with any staff member of the Success Mantra Smart Coaching, the student can be rusticated from the Institute. The decision of the Director in this regard will be final and binding on the student/parent. No fee or part of the fee will be refunded in such cases.
If your refund request satisfies the above terms, the amount (after deduction of all applicable taxes and levies) would be refunded after deducting an administrative charge of Rs.500/- or 10% of the order value, whichever is lower.
All communication in this regard should be addressed to [email protected] The processing will normally take ten working days and the amount(s) will be refunded within 20 working days.
Termination
Termination by you: You may, at any point in time, choose to terminate your subscription to a service by sending us an e-mail. Such termination will not change any amounts due to us.
Termination by Success Mantra Smart Coaching: Breach of any of the terms mentioned in our document 'Terms & Conditions Agreement' constitutes a termination of the Agreement. Any and all amounts due under this Agreement shall survive the Term of this Agreement. If you fail, or Company suspects that you have failed, to comply with any of the provisions of this Agreement, including but not limited to failure to make payment of fees due, failure to provide the Company with a valid credit card or with accurate and complete Registration Data, failure to safeguard your Account information, violation of the Usage Rules or any license to the software, or infringement or other violation of third parties' rights, Company, may terminate your subscription and/or your Account. No refunds will be issued in such a case of early Termination.
Transfer Policy
In case a student desires to seek a transfer from one study centre to another, then he/she has to make an application, stating the reasons for the request.
A student after joining Success Mantra Smart Coaching, can shift to any other centre of Success Mantra Smart
Coaching throughout India provided his/her parents have either been transferred or have changed their residential address. Proper proof for the same is to be submitted by the student at the new centre where he/she wants to join.
However, no intra-city transfer will be allowed under any circumstances.
The student will also submit proper details of fee paid at the first centre duly certified from the Incharge of that centre to the new Centre Incharge where transfer is required. Whatever amount of fee or its installments, a student might have paid at first centre, the rest of the fee installments left as per the details given in the prospectus of the new centre shall be paid at the new centre where transfer is required.
If any student has paid fee in lump sum or in installments and applies for transfer to a centre having higher fee than currently studying centre, then he/she shall have to pay the difference in fee between two centres whereas if a student after paying fee in lump sum applies for transfer to some other centre with lower fee than currently studying centre, he/she will not be refunded/paid the difference in amount of fee between the two centres.
If any student applies for transfer to any other branch / centre, he/ she shall have to pay Rs 1000/- towards the transfer fee at the time of submission of application. Normally, the transfer process is completed within 3 working days.
A transfer is Subject to-

Availability of seats.
The difference in the Course fee, upon transfers, shall be paid by the student additionally.
DISCLAIMER: THIS WEBSITE, THE APPLICATION AND THE SERVICES ARE PROVIDED ON AN "AS IS" BASIS WITH ALL FAULTS AND WITHOUT ANY WARRANTY OF ANY KIND. THE COMPANY HEREBY DISCLAIMS ALL WARRANTIES AND CONDITIONS WITH REGARD TO THE WEBSITE, APPLICATION/PRODUCTS AND THE SERVICES, INCLUDING WITHOUT LIMITATION, ALL IMPLIED WARRANTIES AND CONDITIONS OF MERCHANTABILITY, FITNESS FOR A PARTICULAR PURPOSE, TITLE, ACCURACY, TIMELINESS. PERFORMANCE, COMPLETENESS, SUITABILITY AND NON-INFRINGEMENT. ADDITIONALLY, THE COMPANY SHALL NOT BE LIABLE FOR ANY DAMAGES ARISING OUT OF OR IN CONNECTION WITH THE USE OR PERFORMANCE OF THIS SITE, OR THE APPLICATION OR THE SERVICES. YOUR USE OF ANY INFORMATION OR MATERIALS ON THIS WEBSITE/APPLICATION/SERVICES/PRODUCTS IS ENTIRELY AT YOUR OWN RISK, FOR WHICH WE SHALL NOT BE LIABLE. IT SHALL BE YOUR OWN RESPONSIBILITY TO ENSURE THAT SERVICES PROVIDED BY US MEET YOUR SPECIFIC REQUIREMENTS.