Our results are
what define us
Results over the years are a testimony to the effectiveness of our Winning Methodology & set us apart from other Coaching Institutes
About Course
JMI Exam Information - At a Glance
The Faculty of Law, Jamia Millia Islamia was established in 1989. It has been offering a five year B.A.,LL.B (Hons.) Programme from the academic session 2002-2003.
"At the outset a three year LL.B. programme was introduced. Over the past two decades, the Faculty has made significant progress in terms of restructuring of Courses and Syllabi, introducing new courses, experimenting with innovative techniques of imparting legal education and strengthening its clinical programme in order to give due emphasis to the expanding horizons of the legal profession.
In its continuous endeavours in this regard, the Faculty has since introduced a five year integrated B.A.,LL.B (Hons.) Programme from the academic session 2002-2003 thereby replacing the three year LL.B. Course; a two year Post-graduate Programme (LL.M.) in three specialized streams of Personal Laws, Corporate Laws and Criminal Laws and a Ph.D. programme, both having commenced from the academic session 2000- 2001.
The Faculty of Law has established a Legal Services Clinic with a whole range of legal aid programmes in the agenda. In fact, the students of Law faculty have undergone training for Para-Legal Volunteers under the aegis of the National Legal Services Authority. The students have also been participating in Moot Courts, Client Counseling and other literary and debating activities and have won several laurels. The students of Law Faculty are provided with all the necessary facilities to develop their curricular and co-curricular abilities, besides focusing on an overall personality development so as to face the challenges in the competitive world today.
The Faculty of Law organizes Moot Courts within the class rooms, Intra Class Moot Court Competitions and National Moot Court Competitions. In fact, in March 2011 a National Law Reform Competition was organized by the Faculty of Law which was the first of its kind in India. We also organize National Seminars and Conferences periodically besides Extension Lectures by eminent speakers from India and abroad.
One of the alumni qualified for the Civil Services Examination in 2011. Two of the students have been selected into the Indian Army, Judge Advocate General Branch, where only ten women were selected from all over India in March 2011. One student topped the West Bengal Judicial Service Examination. The alumni were selected to the Delhi Judicial Service, Guwahati Judicial Service and Haryana Judicial Service.
The students of the Faculty have been regularly associating with Lawyers, Law Firms, Corporate and NGOs during the winter and summer vacations. Besides, the curriculum of the Five Year Law Course includes four intensive practical training modules.
The Faculty of Law is striving to be an institution of excellence in legal education."
Location of Jamia Millia Islamia University, Delhi
Jamia Millia Islamia University can be reached by Metro, Bus or Train. The nearest metro station is Sukhdev Vihar Metro station or the Jamia Milia metro station on the magenta line.
One can make an exit from the Paharganj side (Exit from-Platform No. 1) of the New Delhi Railways station and take the direct bus no. 894 to Jamia Millia Islamia. The travel time will be approximately 40 minutes.
It takes 22 minutes to travel from Airport to Jamia Millia Islamia University. Approximate driving distance between Airport and Jamia Millia Islamia University is 19 kms.
Programmes/Courses Offered (Regular/Part Time)
DOCTORAL PROGRAMMES
M.Phil/Ph.D.(Law)
MASTERS PROGRAMMES
LL.M. (Regular) / LL.M. (Self-Financed)
L.L.M. (Executive) Self-Financed Programme
POSTGRADUATE DIPLOMA PROGRAMMES
PG Diploma in Labour Law
PG Diploma in Air Space Law
UNDERGRADUATE PROGRAMMES
B.A. LL.B. (Hons.)/B.A. LL.B. (Hons.) (Self-financed)
Mode Of Admission To B.A. LL.B. (Hons.)
The admission is through an entrance examination followed by an interview.
There are 150 multiple choice questions which must be attempted in 2 hours' time.
It is an offline mode i.e. pen-paper based test and is in English only.
The candidates are tested on the basis of subjects such as Legal language English including Comprehension, Current Affairs, Legal Aptitude/Legal Reasoning, General Studies, Elementary Mathematics (Numerical Ability).
Each question will carry 1 mark while negative marking is also applicable in this exam.
Eligibility for Admission to BA.LLB (Hons) JMI University
A candidate for admission to the B.A. LLB Degree Course shall have Minimum 50% marks in 10+2 examination.
Candidate should have passed English as a Language in 10+2 examination.
The maximum age for seeking admission is limited to twenty years in case of general category of applicants and to twenty two years in case of applicants from SC, ST and other backward communities.
There are a total of 120 seats including reserved seats. Of this 50% of the seats are self-financing seats.
Seats & Reservation in JMI University
There are a total of 120 seats including reserved seats. Of this 50% of the seats are self-financing seats.
Category

Reservation

Muslims

30%

Muslim Women

10%

OBC (Non-Creamy)/ST –Muslims

10%

Persons With Disabilities

5%

Internal Jamia Students- Those Who Have Passed 10th Or 10+2 From Jamia Schools

5%

Kashmiri Migrants

5% And Above

Jammu & Kashmir

2

Foreign Categories Under General

10%
BA.LLB (Hons) Duration & Academic Terms
The duration of the course shall be for a period of Five Academic Years.
Each academic year is divided into two semesters and ten semesters in all.
Fee Structure for 2022-2023
The fees structure for BA LLB will be 52000 for the complete five year course and 10400 annually (approximately).

Result
Aditya Singh

SM ID - 2022

Jass Kaur Bhatia

SM ID - 2022

Rajat Tanwar

SM ID - 2022

Himanshu Sendwal

SM ID - 2022

Mohit Baisla

SM ID - 2020

Vishesh Singh

SM ID - 2020

Tanya Kaushik

SM ID - 2020

Harsh Shivhare

SM ID - 2020

Madhav Choudhary

SM ID - 2020

Satish Kumar

SM ID - 2022

Nitesh Kumar

SM ID - 2022

Ayush Sharma

SM ID - 2022

Rashmeet Arora

SM ID - 2022
Success Mantra

Advantage

The more courses you buy and the longer the subscription period, the more you save!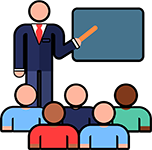 Experienced Knowledgeable and Energetic Faculty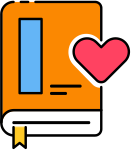 Best Study Material Developed with Lots of Research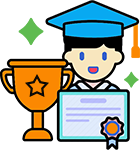 Proven Results in Various Test Prepration Examinations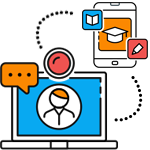 Online and Mobile Support for Interactive Learning
Small Batch Size for Personalized Attention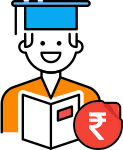 Affordable Fees (We are against Exorbitant Fees)