Our results are
what define us
Results over the years are a testimony to the effectiveness of our Winning Methodology & set us apart from other Coaching Institutes


About Course
Maharashtra CET (MH-CET)
Candidates must have passed HSC/equivalent exam with Physics and Mathematics as compulsory subjects with any one of the subjects – Chemistry/ Biotechnology/ Biology/ Technical/ Vocational subjects. In these subjects taken together, the candidates should have secured a minimum of 50 % marks (for General Category) and at least 45% marks (for reserved category and Persons with Disability candidates) belonging to Maharashtra State only).
There is no upper age limit for admission to LL.B 5 Yrs.(Integrated) CET Examination in the Academic Year 2022-2023.
Examination Format of MH-CET
Mode of examination - Online
Maximum Marks - 150Marks
Total Number of questions - 150
Duration of the examination - 2 hours or 120 minutes
Types of Questions: Multiple Choice Questions(MCQs)
There shall be no Negative Marking.
The Questions will be in English and Marathi.
| | | |
| --- | --- | --- |
| S.nos | Subject | Number of questions |
| 1. | Legal Aptitude and Legal Reasoning | 40 |
| 2. | General Knowledge with current affairs | 30 |
| 3. | Logical and Analytical Reasoning | 40 |
| 4. | English | 30 |
| 5. | Mathematical Aptitude | 10 |
Syllabus of MH-CET
Legal Aptitude and Legal Reasoning: This section will test candidate's interest towards the study of Law, Legal aptitude and problem solving ability. Questions will be framed with the help of legal prepositions and a set of facts to which the said prepositions have to be applied. Some prepositions may not be true in the real sense. Candidates will have to assume truth of these prepositions and answer the questions drawing well supported conclusions.
General Knowledge with Current Affairs: The topics such as History(Ancient. Medieval and Modern), Geography, General Science, Economics, Civics, and the Current Affairs of the past One Year. The subject is to assess the knowledge of the recent happening and awareness of the world.
Logical and Analytical Reasoning: The subject is to test the candidate's ability to identify patterns, logical links and rectify illogical arguments. It will include wide analogies, completing arguments, drawing well supported conclusions, reasoning by analogy, applying principles or rules. Further the subject is to measure the ability to understand the structure. relationship and to draw logical conclusions about thestructures. It includes reasoning deductively from the set of statements and rules or principles that describes the relationship among persons, things or events.
English: This section will consist the questions on the areas like Vocabulary (Synonyms, Antonyms, Analogies etc.) Proficiency (Idioms and Phrases, One word Substitution, Sentence Improvement and rearrangement, fill in the blanks etc) English Usage Errors (Common errors, Spotting errors, inappropriate usage of words, spelling mistakes etc.) English Comprehension
Mathematical Aptitude: This section is to test the numerical ability of candidates. The mathematics questions will be set from 10th Std. level of various topics including Profit and Loss, Speed and Distance, Time and Work, Algebra, Average, Venn Diagram
Result
Aditya Singh

SM ID - 2021

Jass Kaur Bhatia

SM ID - 2021

Rajat Tanwar

SM ID - 2021

Himanshu Sendwal

SM ID - 2021

Mohit Baisla

SM ID - 2020

Vishesh Singh

SM ID - 2020

Tanya Kaushik

SM ID - 2020

Harsh Shivhare

SM ID - 2020

Madhav Choudhary

SM ID - 2020

Satish Kumar

SM ID - 2020

Nitesh Kumar

SM ID - 2020

Ayush Sharma

SM ID - 2020

Rashmeet Arora

SM ID - 2020
Success Mantra

Advantage

The more courses you buy and the longer the subscription period, the more you save!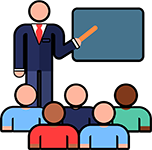 Experienced Knowledgeable and Energetic Faculty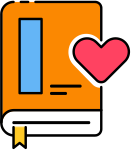 Best Study Material Developed with Lots of Research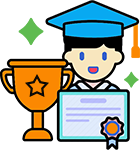 Proven Results in Various Test Prepration Examinations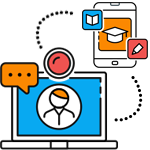 Online and Mobile Support for Interactive Learning
Small Batch Size for Personalized Attention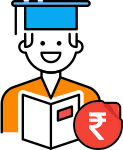 Affordable Fees (We are against Exorbitant Fees)